Pulley Kit For A
Purple Martin Gourd Rack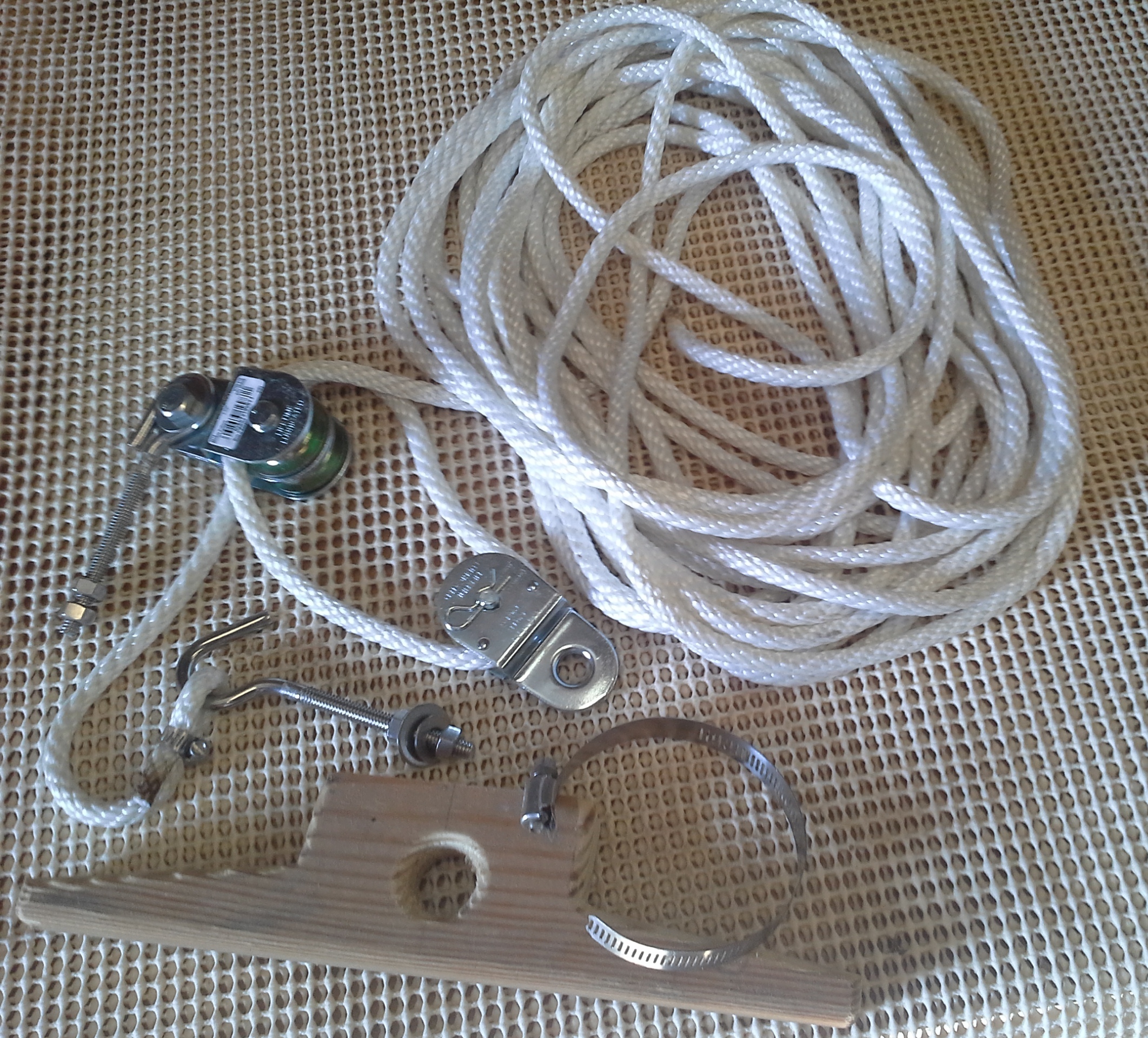 Pulleys and Rope mounting scheme:
For those that have built my martin rack (or want to build it) and are interested in purchasing the exact same pulleys and rope that I use, I've put together a kit that has everything you see listed below. If you are interested in transforming your rack so that its easily raised and lowered, this kit will do the trick. I believe in using quality materials in my martin housing and these pulleys and rope are good stuff.
1 Double Pulley Assy (Includes hook bolt mount)
1 Single Pulley
1 Open Hook Bolt and associated hardware
50 feet of 3/8" Dia rope (With UV inhibitors).
1 Rope Tie w/Mounting Hose Clamp (To mount the rope tie to the pole).
If you would like this kit, send $75.00 to the address shown and I'll ship you one.
If you also want a set of my rack plans with your kit, then simply send the full $85.00:
Please add a note stating you want the RACK MOUNTING KIT.
Chuck Abare
7040 Barker Rd
Athens, Al, 35614
Or:
You can Pay Online with PayPal (Much easier and faster).
Pay to: chuckabare@earthlink.net
I will take care of the postage and handling.
If you still have questions, please email me.